Publications
Understanding Background – Designing Future
Textbooks, articles in professional journals.
Brochures, flyers and handbooks.
Tools, technical documentations, teaching and information material in English and German.
Hydrogen
(Wasserstoff)

The title is primarly concerned with technology and application of the alternative energy carrier hydrogen and the economic and political conditions, which aim at an increase of the hydrogen share in the European energymix.
Published in 2022 by Wiley-VCH.

The book results from a cooperation with Dr. David Novak.
Decentral Energy Supply
(Dezentrale Energieversorgung)

Gives background knowledge for technologies and electricity market, introduces in the mode of operation and development of the energy market, highlights special aspects of decentral energy supply.
Published in 2016 by Springer,
2. Edtion has been released in 2021 (in German)
Rethink
(Umdenken)

Background and details which are regularly lost out of sight in discussions concerning sustainable energy supply and querying convenient positions.
Published in 2013 by Wiley-VCH (in German)

More than Sun, Wind and Hydro
(Mehr als Sonne, Wind und Wasser)

A comprehensive survey in compact outline concerning the energy future. Applied Technolgies, comprehensible explained also for laymen.
Published in 2008 by Wiley-VCH (in German)

All about Electricity
(Alles über Strom)

An entertaining ramble from electricity production and distribution to telephone, computer and Internet.
Published in 2009 by Wiley-VCH (in German).
Electricity Supply 20XX

The decarbonisation of all sectors of the economy and life requires a profound transformation of the energy supply and also of industrial processes. Electricity from renewable energy sources, namely photovoltaics and wind energy will be the mainstay of this. Hydrogen plays a multiple role in such a system: As a secondary energy source ("refined electricity"), to avoid process-related GHG emissions in basic industries and also as a counterpoint to a fluctuating power generation.
Causes And Consequential Costs Of Anthropogenic Climate Change

This paper examines the costs directly caused by climate change, also comparing the possible costs for preventing damage. In addition, the effects of the radiation propulsion caused by anthropogenic greenhouse gas emissions on anthropogenic heat generation through the use of all types of fuels are compared.
The Myth of Expensive Green Electricity
(Der Mythos vom teuren Ökostrom)

Continuous increase in electricity prices is reasoned by a growing contribution of green electricity. In realtity, electricity becomes more and more cheaper by regenerative energies. But unfortunately this does not reach residential customers.

Article in Zeit-Online
The Anatomy of Intelligence
(Die Anatomie der Intelligenz)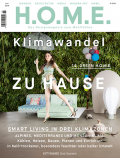 Anatomy of Intelligence - published in release 06/19 of H.O.M.E. magazin.

House of Action
(Selbst ist das Haus)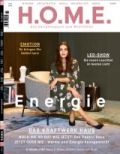 House of Action - published in release 06/18 of H.O.M.E. magazin.

Energy from Forest
(Energie aus dem Wald)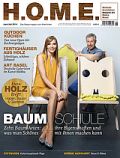 Energy from Forest - published in release 06/14 of H.O.M.E. magazin.

Flow Line
(Strom-Linie)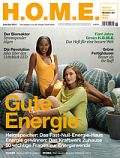 10 Homestead as Power Plant - published in release 06/12 of H.O.M.E. magazin.

Upstream
(Strom aufwärts)

10 Assumptions on the Future of Energy - published in release 06/11 of H.O.M.E. magazin.

Private Electricity from Sun
(Privater Strom aus der Sonne)

Handbook of photovoltaics for citizens of Rhineland-Palatinate, 5. fully revised edition, 2009 (in German)
client: MUFV-RLP, IfaS